Siberian Cedar Nut Oil. How does it work in hair care?
Natural Siberian Cedar Nut Oil is valued in cosmetology, dermatology and many fields of medicine. Apart from excellent healing properties, it also works in daily beauty care. Many women are unaware of hair benefits that cedar oil can bring them.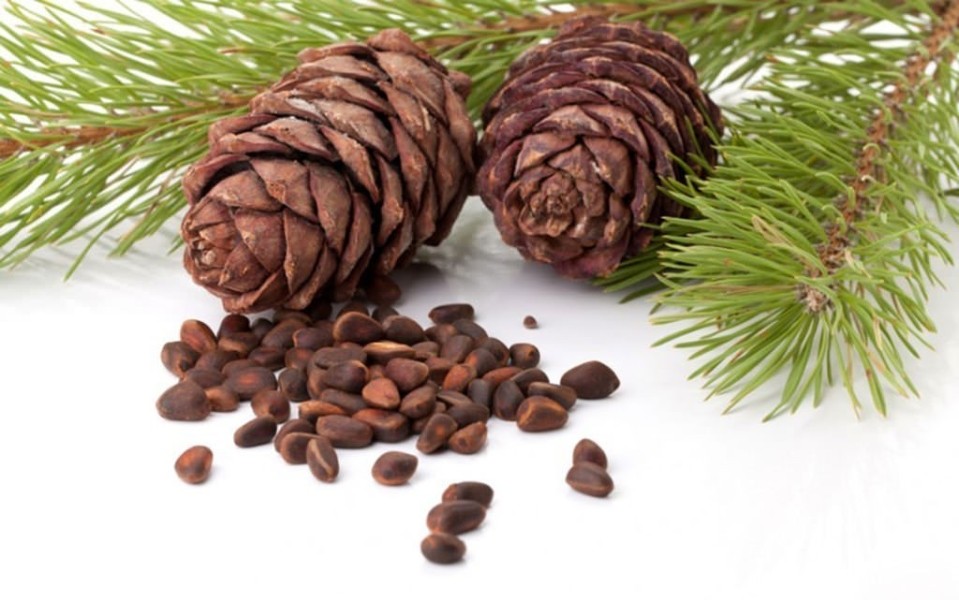 Thanks to its properties, cedar oil is a unique ingredient of many natural cosmetics. It is excellent in the treatment of various ailments e.g. circulatory system disorders. It is also used in beauty care (described below). Interestingly, a synthetic equivalent of the oil hasn't been created yet, therefore cedar oil is so desirable and appreciated in the cosmetic industry.
Anti-dandruff product
Cedar oil deals with different types of dandruff. No matter if this is greasy or dry dandruff. Why is it irrelevant? Cedar oil offers antimycotic action so it eliminates fungi which causes the dandruff. It also provides anti-seborrheic, anti-inflammatory, soothing and scabicidal action. The oil controls sebum production, therefore it reduces skin peeling.
Remedy for hair loss
Weak hair often falls out. Small quantities are normal (depending on hair life cycle) but excessive hair loss is a serious problem. Cedar oil deals with hair loss effortlessly. It nourishes and strengthens hair bulbs. Sometimes, cedar oil is able to boost hair growth and enhance the occurrence of new hair. You don't need to worry about balding if you introduce cedar oil into your daily hair care.
Elixir of youth
If you use cedar oil regularly, it reduces negative effects of ageing. It keeps proper hydration, therefore it brings resilience and smooths hair and scalp. That is why, cedar oil is commonly used in rejuvenating and repairing hair masks. It provides hair with valuable nutrients. Cedar oil is also a strong antioxidant thus it can be called the elixir of youth. It protects hair from damaging external factors and stops hair ageing so hair stays healthy for a long time.